Potosi Numero Dos
I know I said that I'd try and write one post on each location but there were a few more things in Potosi I wanted to tell you about.
Firstly was my rather strange visit to the beautiful Cathedral. Approaching the grand entrance door of the Cathedral I was struggling to work out how to get in. Is this not the entrance or am I being an idiot I asked myself. Thankfully, I was not being an idiot. The entrance was in fact behind the Cathedral, on a completely different street. I found the small, unwelcoming doorway where I was assured a friendly guide and an amazing Cathedral was hidden. I must admit, I was sceptical.
'Quince bolivianos por favour' I was asked inside what looked like a family home. £1.50. I obliged and my guide, called Dulfred, took me through the back entrance of the Cathedral. He asked me not to walk too quickly inside and to keep the noise down. Fair enough. I'm not sure what I was expecting, but it wasn't the grand, beautiful, amazing sight that greeted me once the doors were opened. My mouth made on 'O' and before I knew it the words 'Wow' were making their way out. The building was incredible- and full of builders tools, ladders and brushes.
Dulfred took me around on my own private guided tour. In a mixture of Spanish and English he explained a little of the Cathedrals history. After explaining a little in Spanish he asked 'a entender Nia?' and once assured that I understood, high fived me… again and again. It was great.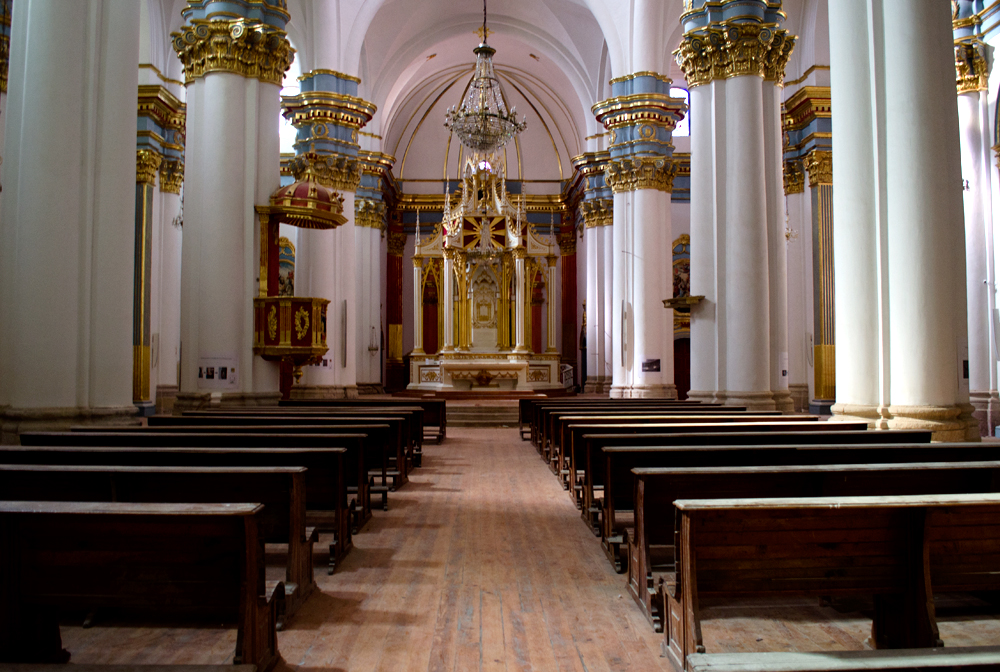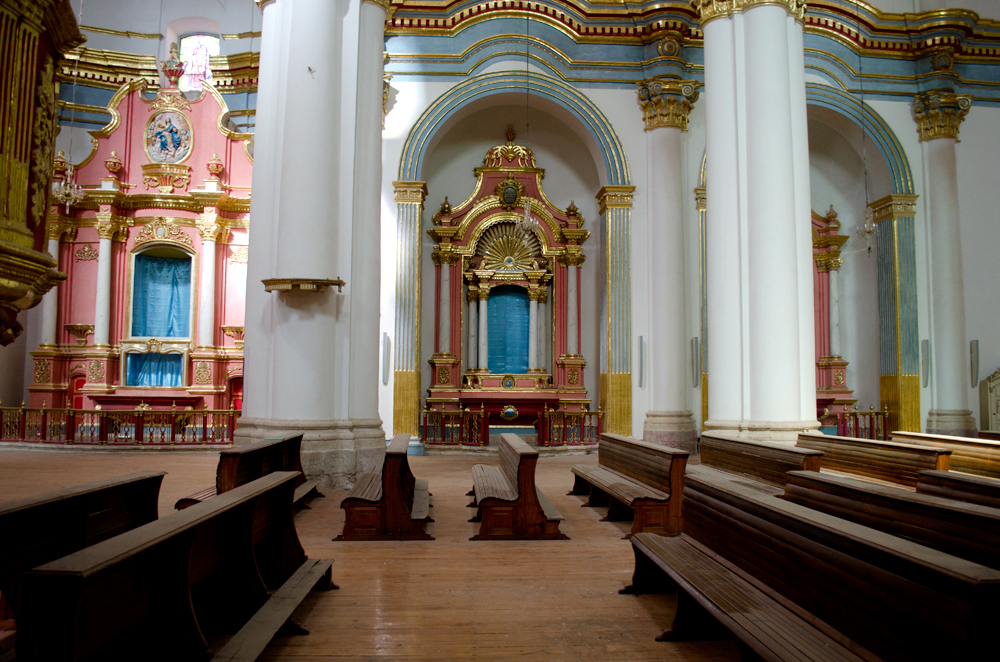 Inside the Cathedral, where dusty empty pews face the Alter.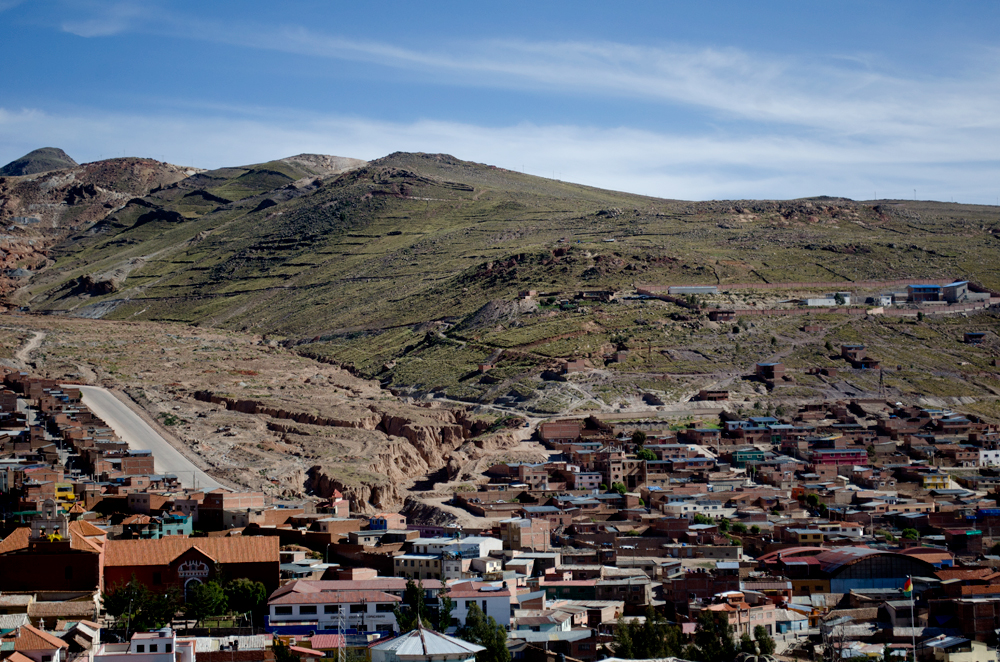 View from the bell tower, looking towards Cerro Rico
Whilst in Potosi I also stumbled upon a photographic exhibition showing images of the city from the time that photography began to flourish in Bolivia, around 1860. One of the pioneers of photography in Bolivia was Luis Domenico Hismondi. And I must admit, other than a few bits and bobs- thats the most I understood of the information on display. However, one of the many things I love about my medium is that it is an international language and I did not need to speak Spanish to appreciate the beautiful images on show and to compare the scenes with what I was woking with whilst in Potosi.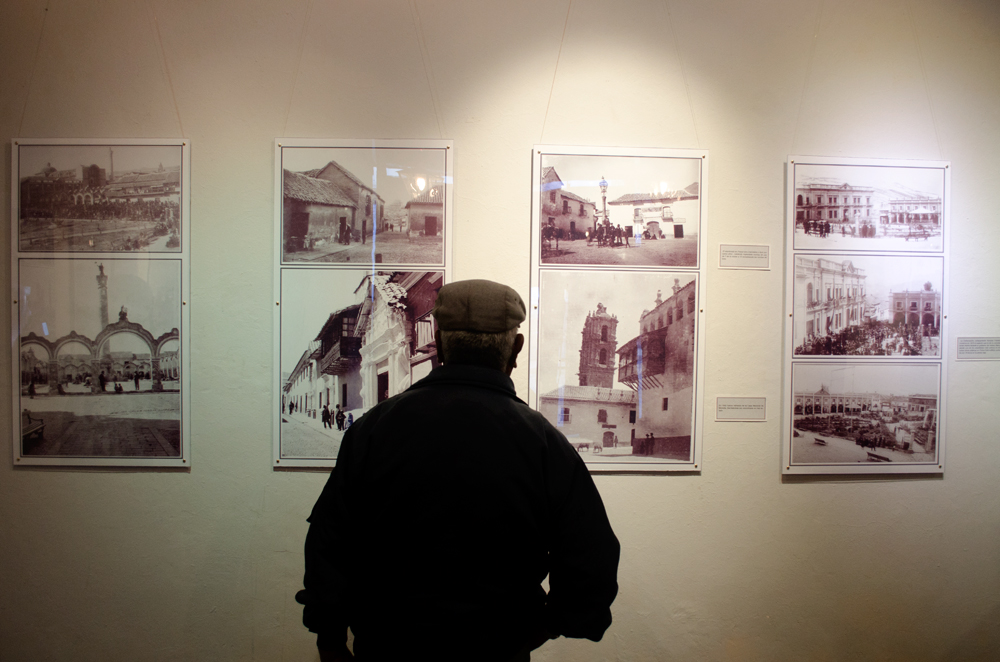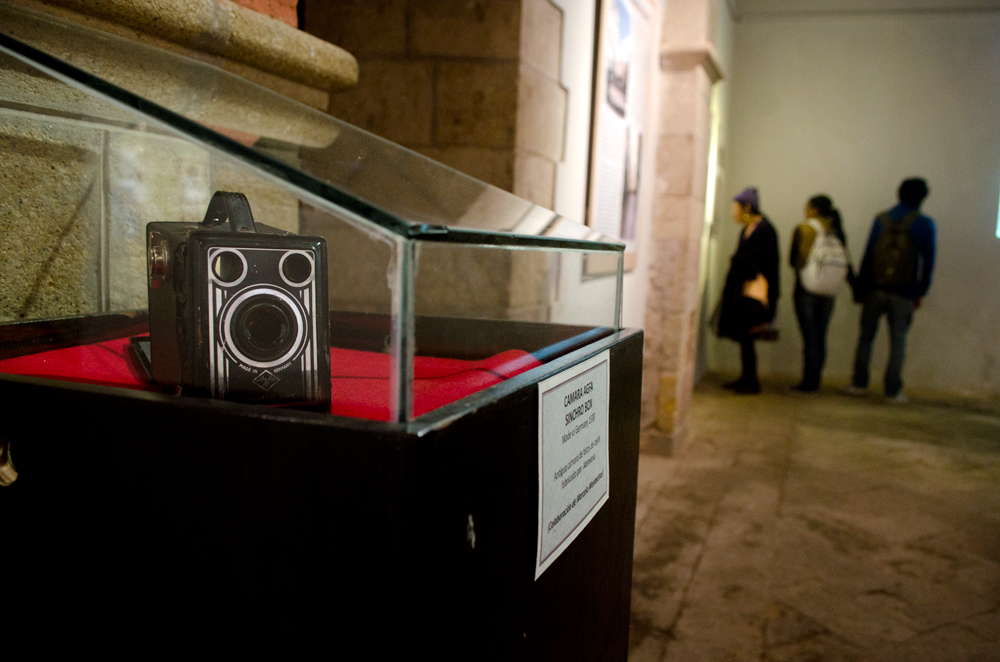 Potosi photo exhibition 
The other thing I wanted to tell you about was an incredible bit of light that hit Potosi after I came our of the photo exhibition. I won't bother trying to describe it to you now, as straight after I wrote a little in my photo journal about the experience- which sums it up really. So here is my favourite photograph, followed by the extract.
'The most incredible light just hit Potosi, one street in particular. There seemed to be a layer of smoke/mist and all the details were illuminated. That light that makes your heart race, a pounding through the chest caused by a couple of minutes of beautiful light that only a photographer truly understands and appreciates. For those minutes I'm stood in the middle of the road, in the way of anything coming in awe of whats happening before me. And after a minute or 2 the magic moment has disappeared.'