A day to remember with the Malia Family
Yesterday I was invited to lunch with the Malia Family, who have recently established a charity in Bolivia called the AAVia Foundation which strives to improve the health of Bolivian children by working with Bolivian based projects.
I first contacted Tim at the beginning of December and have been in conversation with him about working with the charity photographically since. Yesterday was the first time I had actually met him and his family though. The welcome I received was truly heartwarming. I cannot begin to describe how kind, generous and friendly the Malia Family were to me.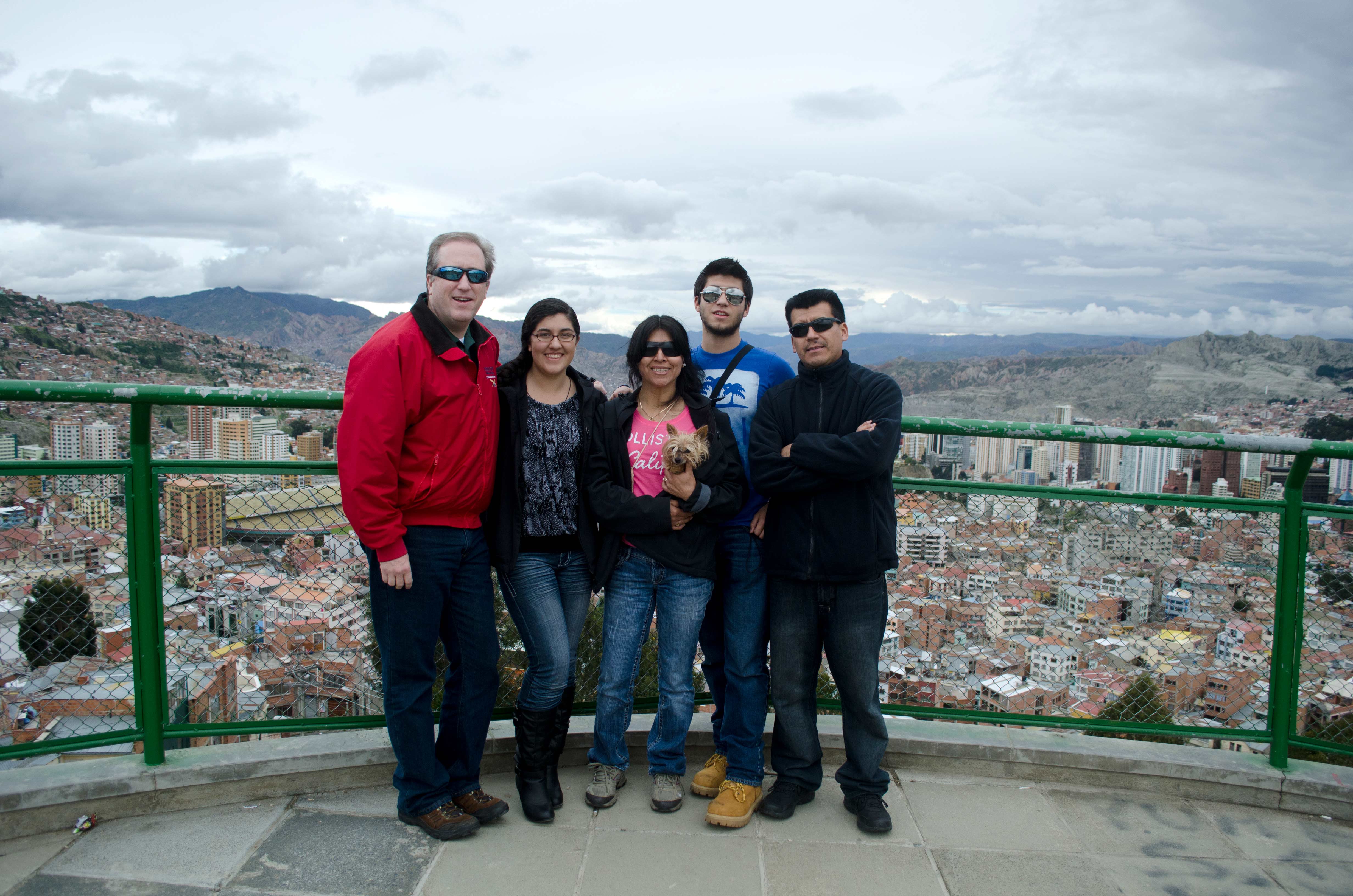 The Malia Family at Killi Killi view point
Firstly I met Mamita, the family's grandmother and the inspirational woman for whom the charity is named after. In her nineties and described by Tim as 'strong as an ox', Mamita grew up north of Potosi and now lives with her daughter and grandchild in La Paz. After introductions and chatting we began with a lunch of sopa (soup) and a pasta dish accompanied by a traditional Bolivian drink, the name escapes me, but it was made with wheat and sweetened, Tim and I decided that it tasted like a liquidized weetabix. I then had my first experience chewing a coca leaf. This ancient tradition has been part of Andean culture for many centuries and the Andean people claim that it can cure altitude sickness, headaches and tiredness- among other illnesses. For my first taste I took a single leaf and began gently chewing it into a ball to wedge between the gum and the cheek. I'm not sure I have quite mastered the technique as I soon had flakes of coca leaf floating around my mouth. I didn't feel instantly perked up, but come to think of it I managed to do a great deal more today before becoming exhausted than the past couple of days.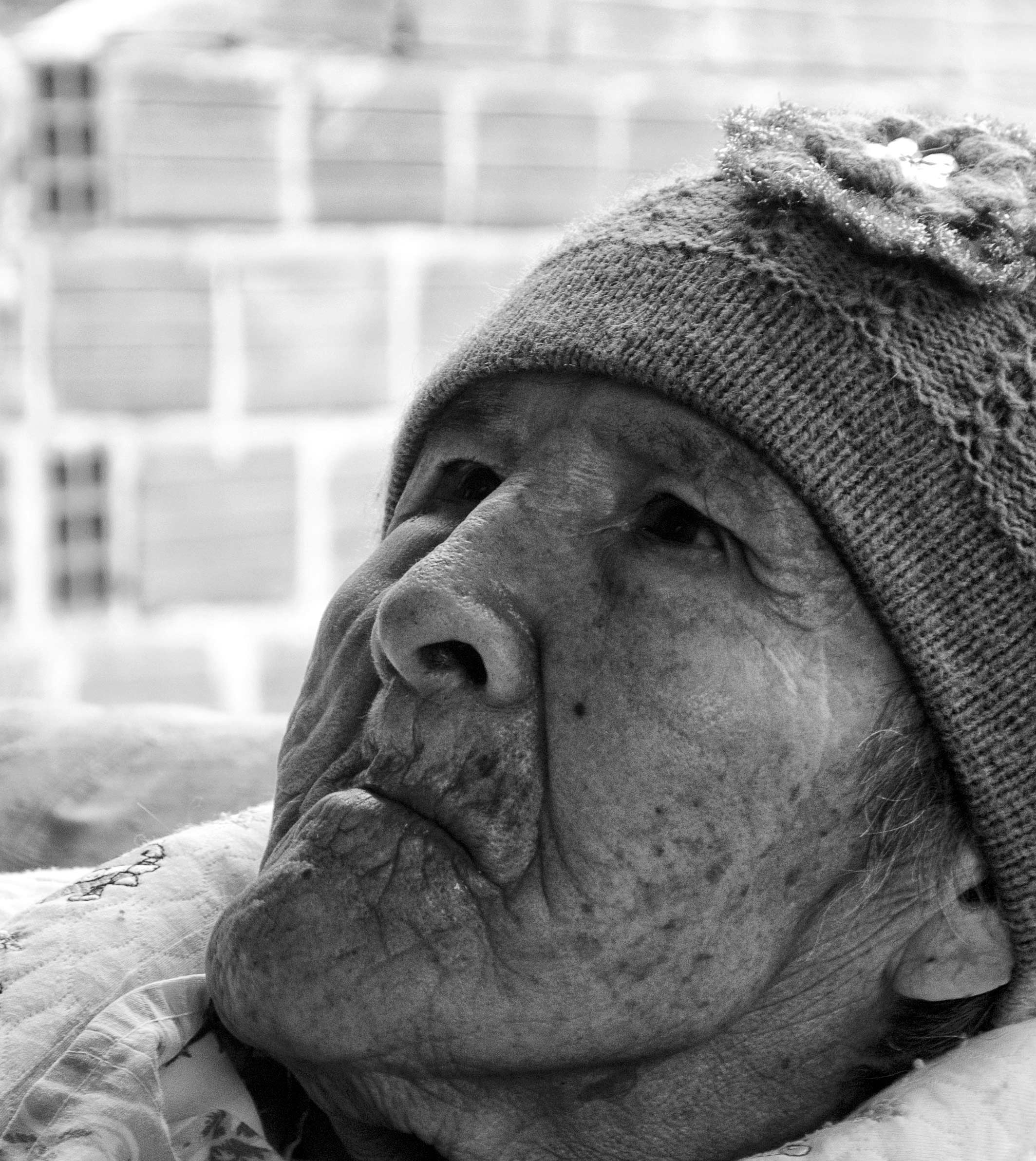 Mamita 
Next we all went up to Killi Killi, a viewpoint which provides a stunning 360 degree view of La Paz. It was a truly breathtaking view. The houses climb up the valley at every possible point and are so tightly packed together that when looking from a distance your brain struggles to comprehend the sight. It was almost like looking at a 2D optical illusion, that all of a sudden leaped to life before your eyes. It was incredible.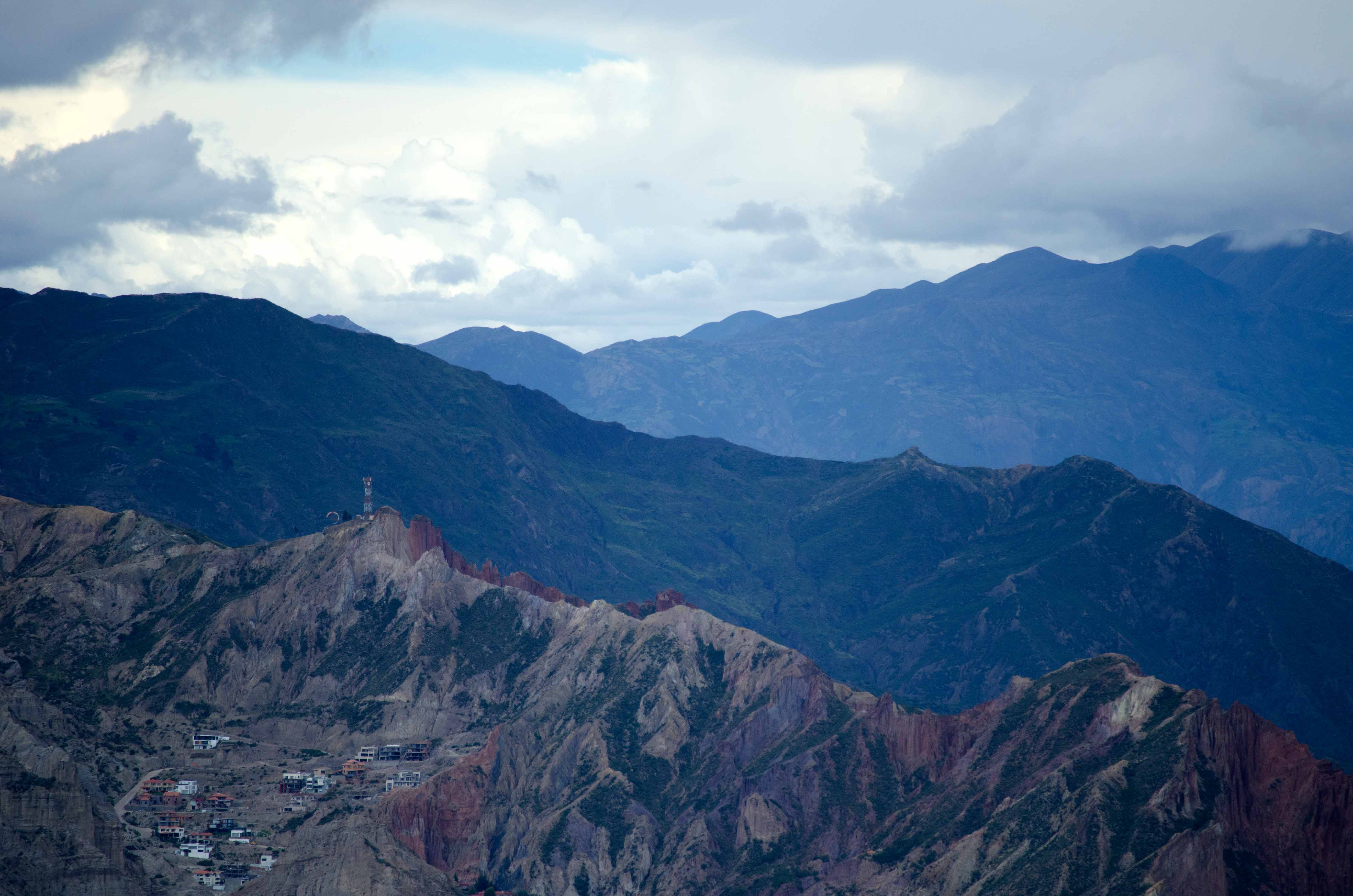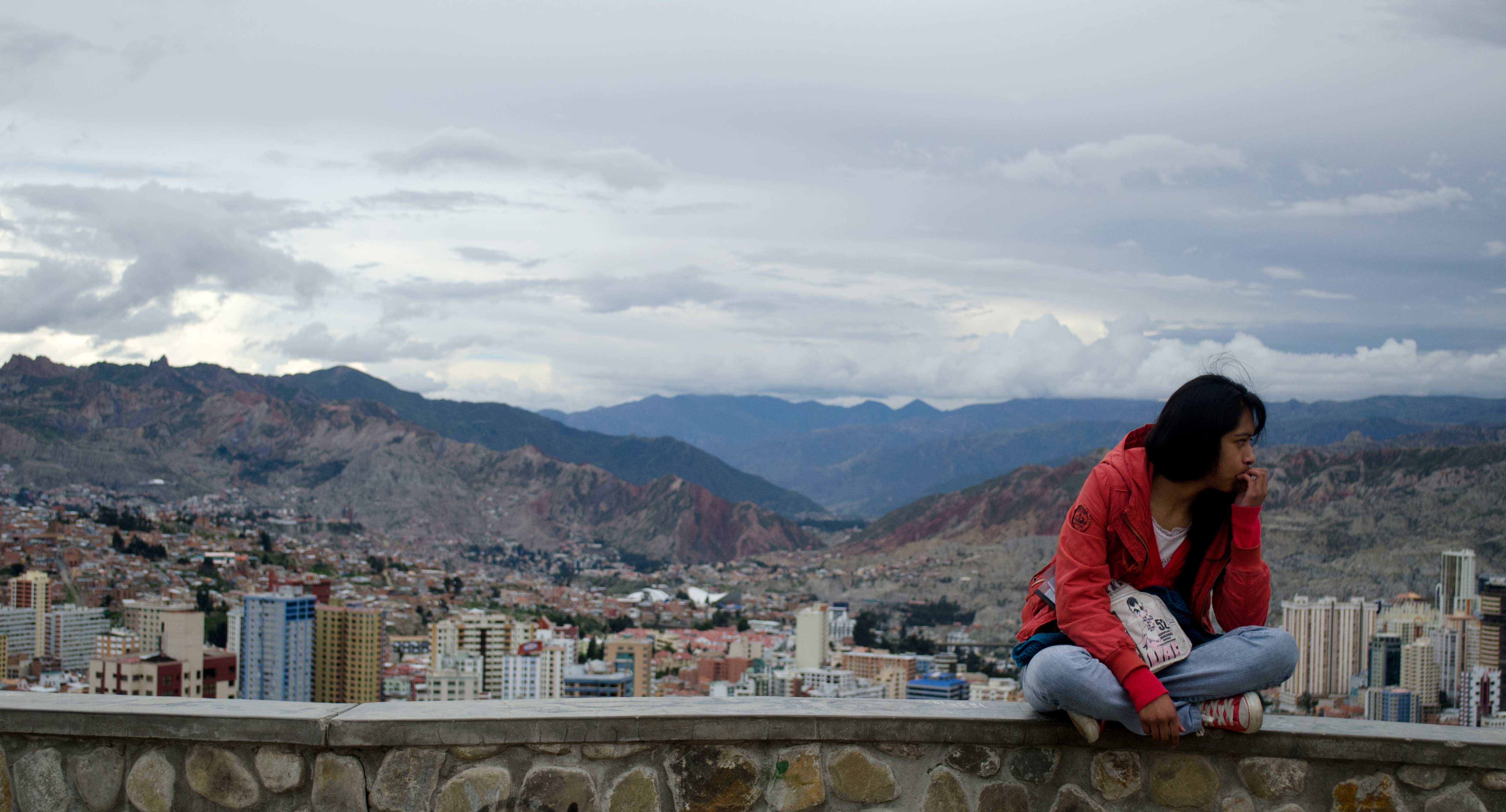 Views from Killi Killi across La Paz
We then went to visit Bolivia's most famous artist's gallery, Mamani Mamani. His beautiful. vibrant paintings  use traditional Aymaran symbols and many elude to Pachamama (Mother Earth). They were the type of paintings you can look at over and over and discover something new every time. I was also fortunate enough to meet Mamani Mamani at his gallery and he signed the cards that I bought for myself and for family- and also drew a portrait of me!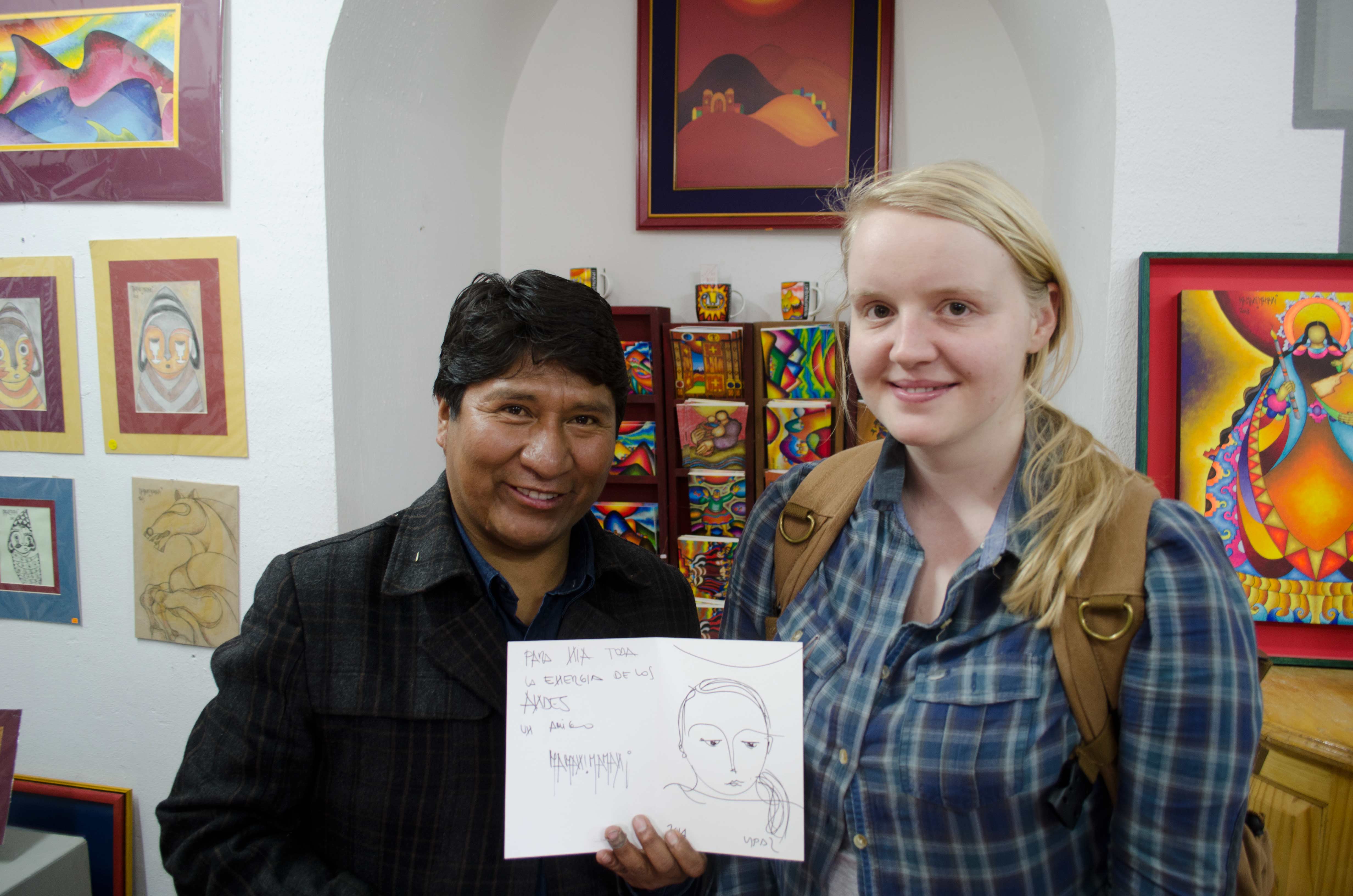 Myself and Mamani Mamani with the portrait he drew of me.
After visiting the gallery and taking a stroll up one of the oldest streets in La Paz we visited the Plaze Murillo, where the Presidential Palace, the National Congress of Bolivia and the Cathedral dominate the square. Here, visitors can buy a bag of corn for 2 bolivianos to feed the pigeons. Not content with waiting for you to kneel down and feed them, they fly up onto your arms, head, back.. anywhere they can land, to get a mouthful of corn.  As Tim put it, its like a less graceful version of Mary Poppins!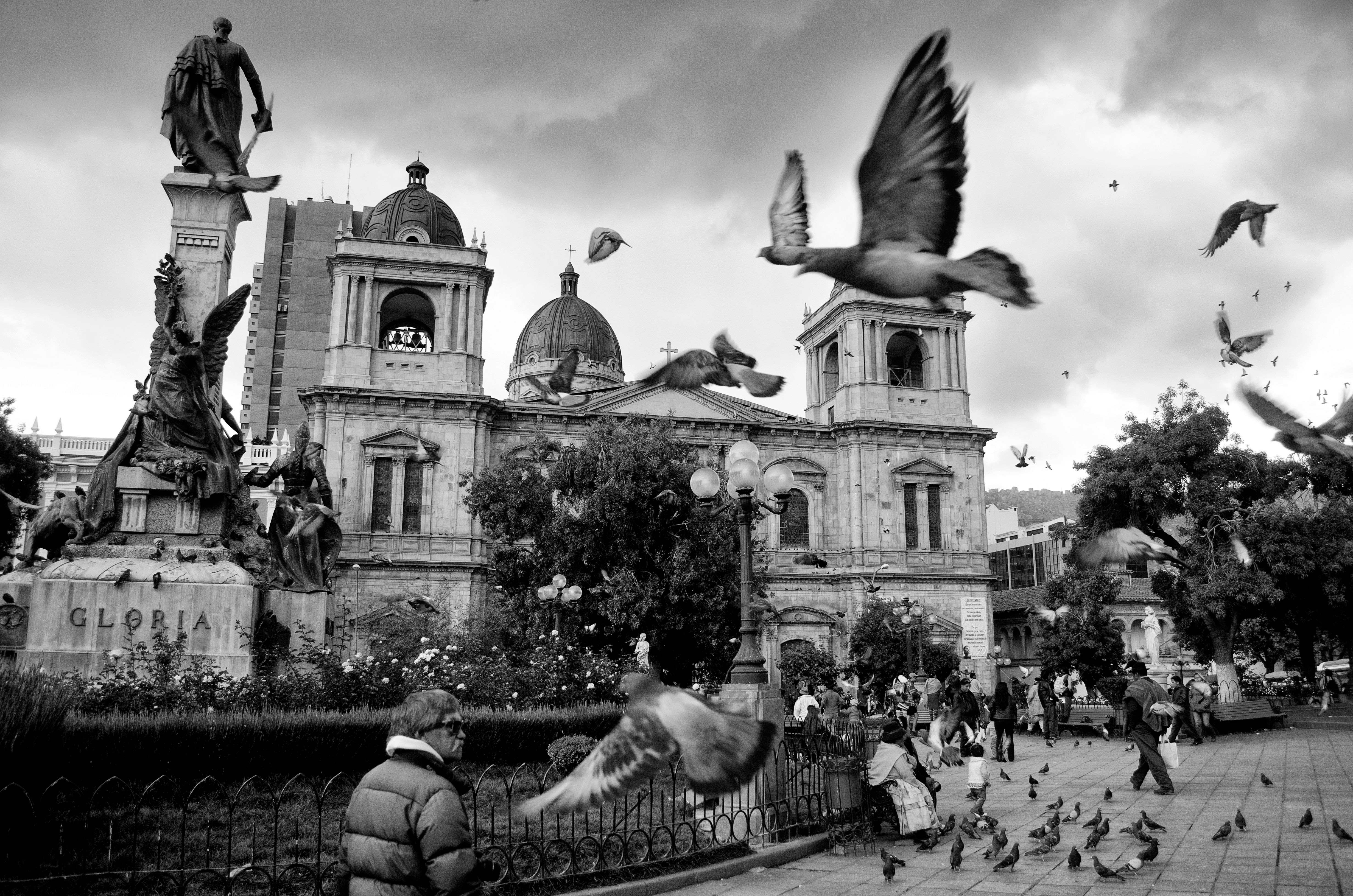 Plaza Murillo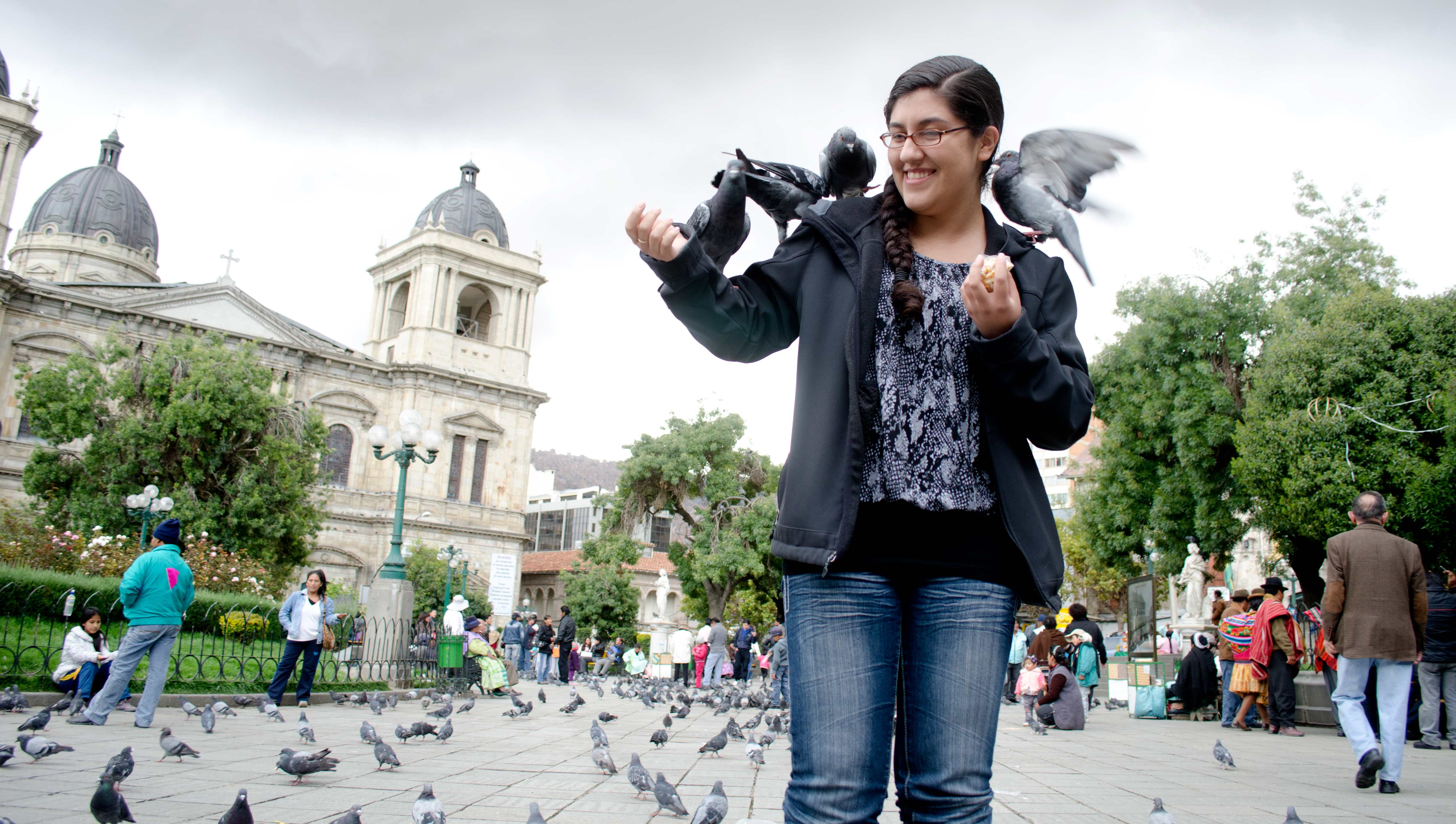 Mackenzie feeding the pigeons
As the heavens opened and the streets of La Paz began to flood we headed to get take out 'Anticuchos'. The meal consists of meat and potatoes, which are smoked and cooked over a hot fire.  The meat was succulent, flavoursome and similar to beef in texture. It was in fact cow's heart. I am told this is a very popular street food, especially for drunken Bolivians or after  a football game. I can definitely recommend Anticuchos to anyone who hasn't tired it before, I think you'd be pleasantly surprised at just how delicious and moreish it is. We finished the evening with homemade cakes bought from one of the hospitals the charity works with and the Malia family took me home and headed back to prepare for their flight home to New York this morning.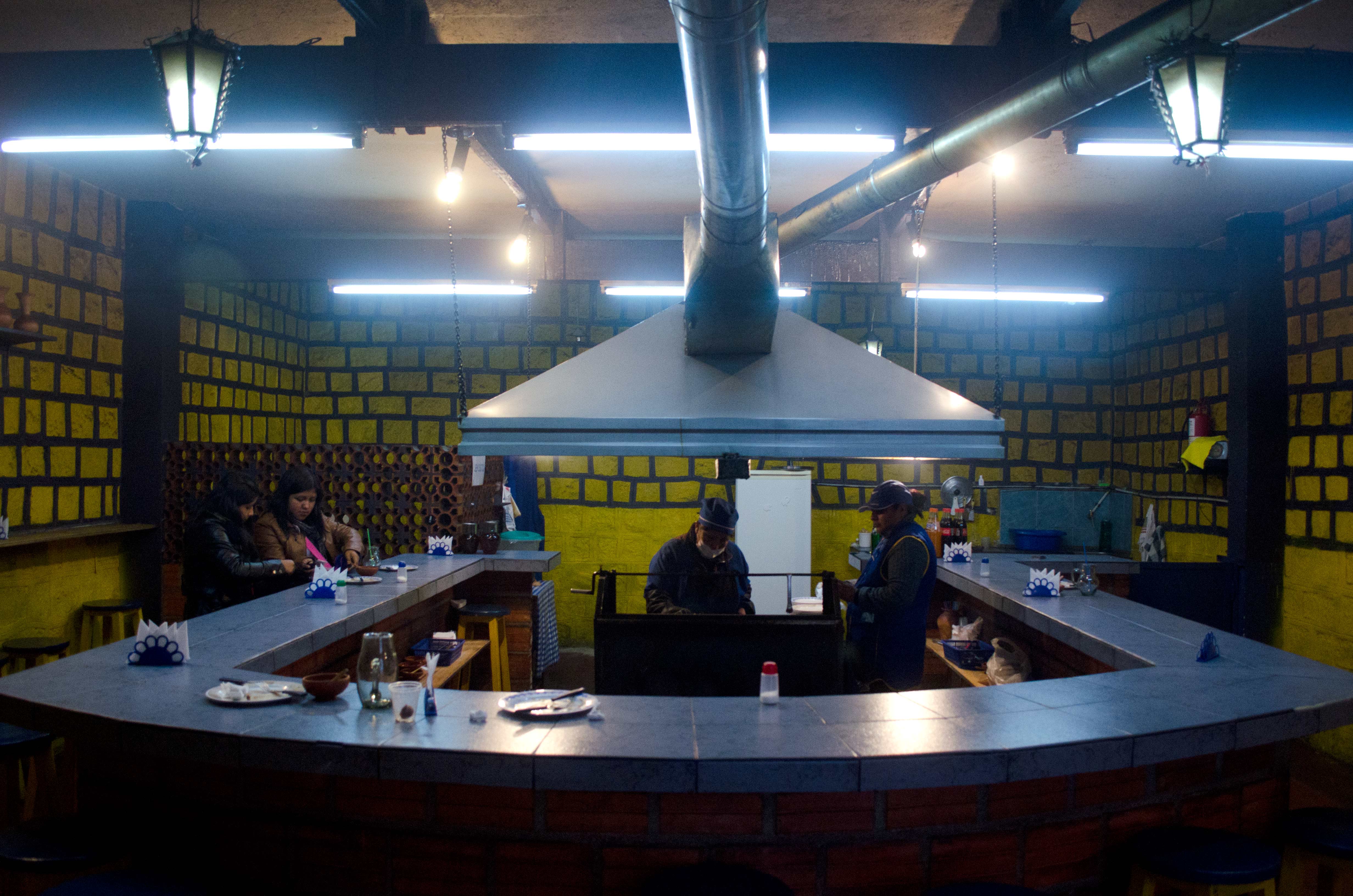 Cooking the Anticuchos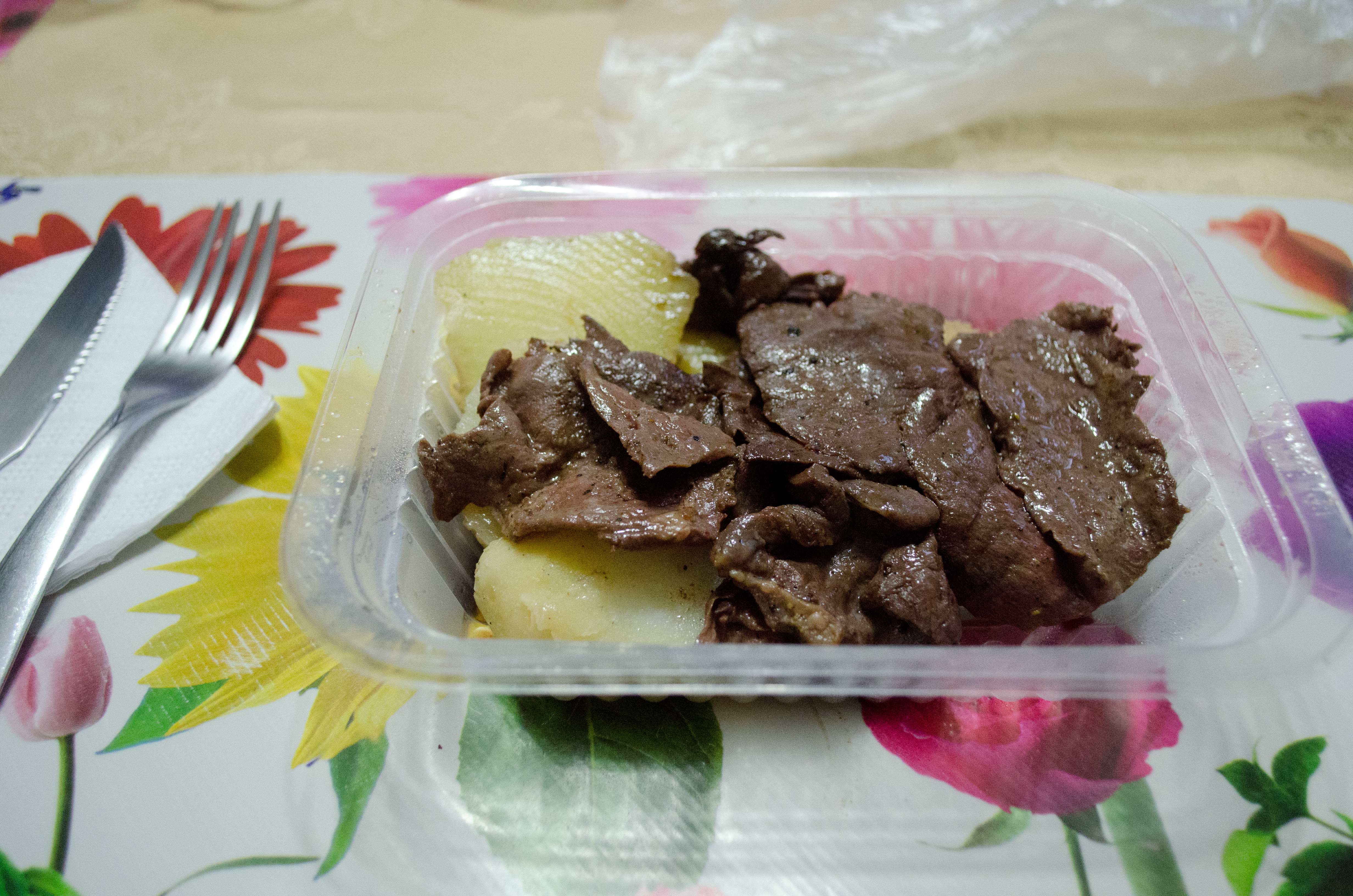 My first taste of Cow's heart.
I had a fantastic day with the family and can't thank them enough for their hospitality. Please take a look at AAVia's website and follow the charity on facebook too.