Partido de Fútbol
Last Saturday we all headed off to experience our first 'Partido de Fútbol' in La Paz at the Estadio Hernando Siles. The match was between the city's two largest teams; Bolivar and The Strongest. So the equivalent of Celtic and Rangers or Man City and Man United or.. I'll stop before my complete lack of British football knowledge comes to light.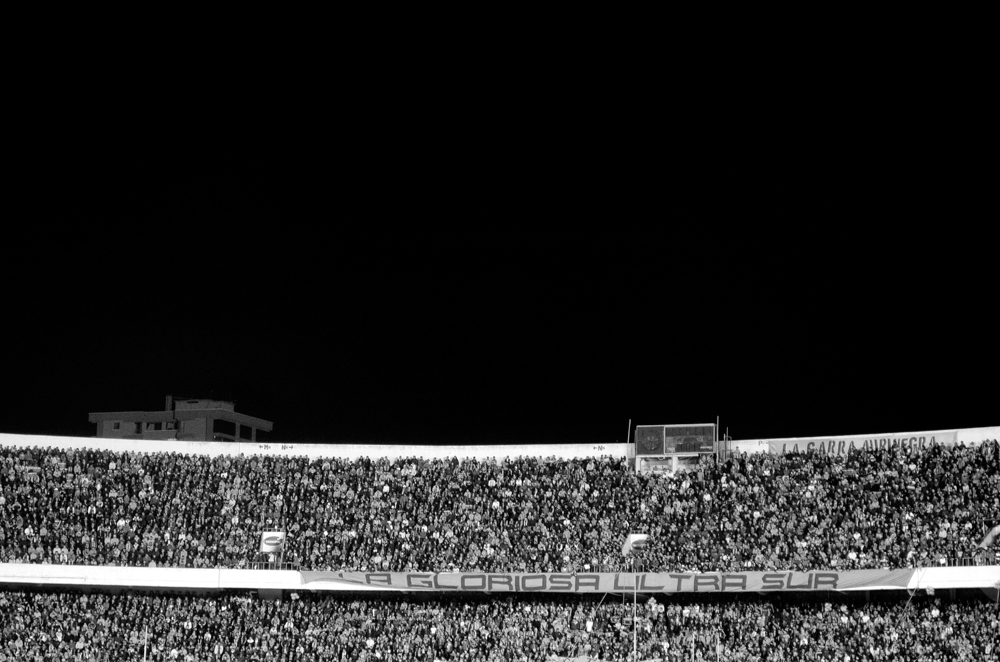 Despite having never been able to get my head around the offside rule and never watching football at home, I was really excited to experience my first game in Bolivia. There's a lot of talk about spectators at South American football games, some of which is pretty terrifying. The first that comes to my mind happened at an amateur game in Maranhao, Northern Brazil, in June of last year. When player Josenir dos Santos refused to leave the pitch the referee pulled a knife on him, stabbing the stubborn footballer who later died on route to hospital. As if this wasn't enough, Santos' fans, friends and relatives stormed the pitch and got what they thought was justice. They stoned referee Otavio da Silva to death before dismembering his body and 'serving his head'.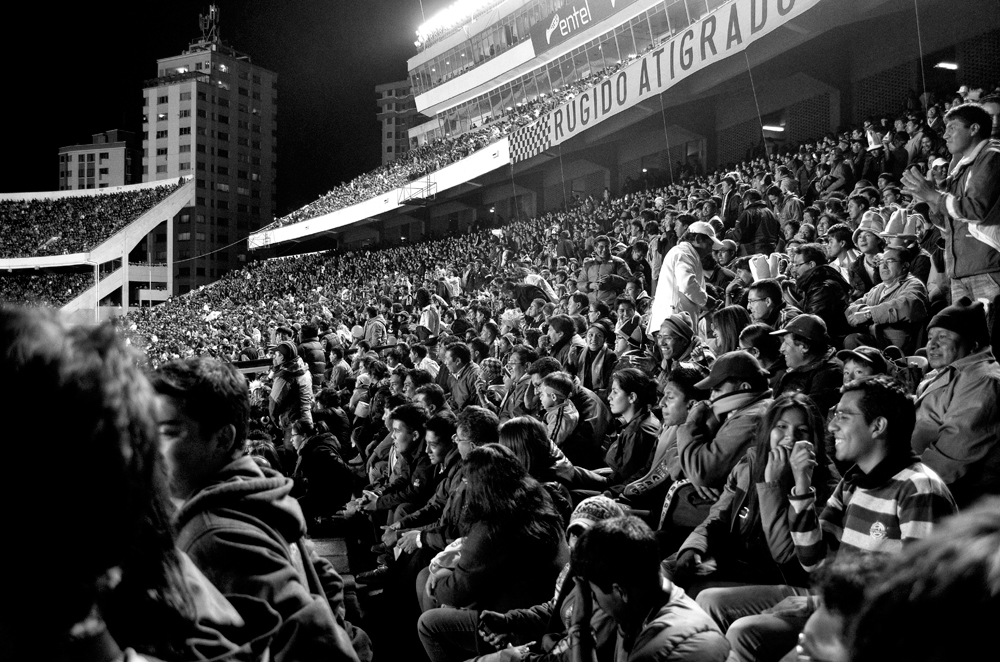 I'm glad to tell you that our game was far from the horrific scene of Maranhao. The atmosphere was electric. After pushing and shoving (then a little more pushing) through the entrance to the stands we found our place amongst both Bolivar and The Strongest supports. As we were running a little late (perhaps we're becoming Bolivian) we missed The Strongest's first goal, but with a final score of 3-3 there was plenty more to see.
The crowd possessed that raw passion one can only truly be witness to at the stadium itself. After every near goal, of which there were many; Every yellow card, of which there were many; Every dramatic dive, of which there really were many… the crowd responded with a growl, a cry, a shout and an infectious wave of excitement or disapproval rippled through the some 40,000 crowd.
I spent a little time trying to find the names of the stands within the stadium so that I could informatively describe where the never ending chanting from each team was coming from. However, in true Bolivian style I found little information about the stadium itself and much more information about the crushing defeats that have been inflicted upon their neighbours over the last few decades at Estadio Hernando Siles. Their 2-0 defeat of Brazil in '93 keeps making an appearance as does their 6-1 defeat of Argentina in 2009, Argentina's worst defeat in 60 years.
We went to the game with Rodrigo, BX's social coordinator and diehard Bolivar fan. Rodrigo was adamant that we would be Bolivar fans, at least for the evening. Though I must admit that as the excitement of the game took over I was cheering for everyone and anything. It was a great experience and I'd encourage anyone spending a little time in La Paz to go to a game, at 100bs a ticket (thats about a tenner) you can't really go wrong!